Discover more from Moments
sharing moments of connection in nature and everyday life
This is a bonus newsletter, sharing a moment from my daily life that caught me by surprise. These images aren't in my gallery yet, although some most likely will be :)
First, a little background. I take photos when I am delighted by something in nature and everyday life - which happens, um, a lot.
When an image really captures the delight of the moment, I save it into a file I call Edits, where I will revisit it until I'm ready to finalize it for my gallery. The other day, I was trying to remember something about one of the photos in my gallery. As I scrolled through my library, I kept seeing photos that stopped me in my tracks and sent me into editing mode. An American Goldfinch with a beakful of maple-blossom. A spring hare, all fluffy brown, considering me with patient eyes in dappled spring sunshine.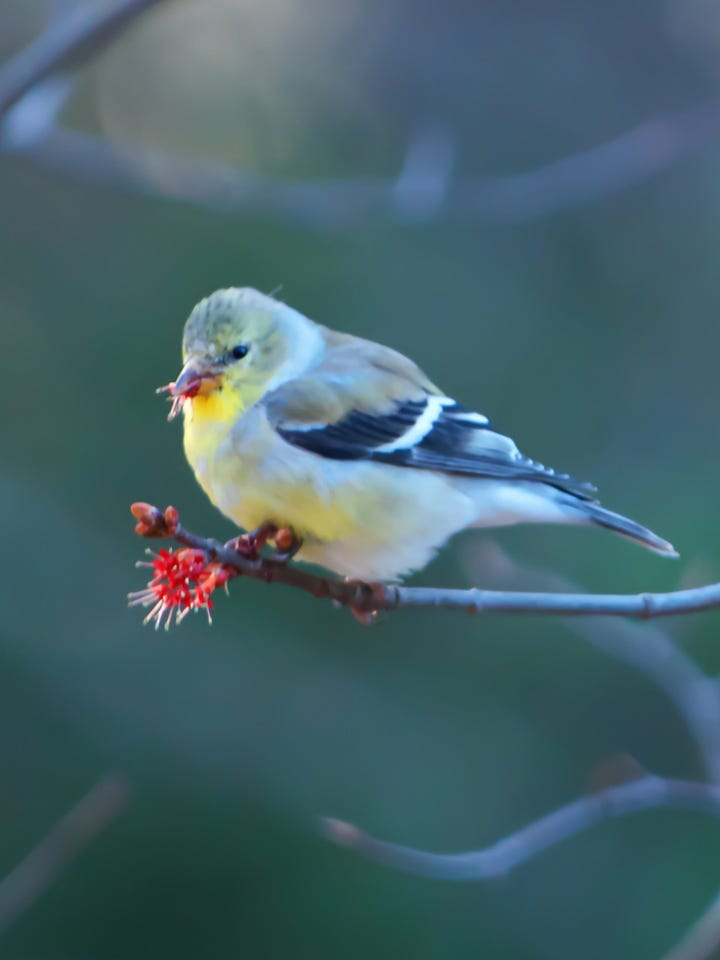 Our beautiful Honeyberry shrub, leafing out in delicate pink and covered with sparkling dew drops.
There was even a He Said, She Said House Finch moment that I instantly remembered so fondly! (The male was like "LOOK AT ALL THESE SUNFLOWER SEEEEEEDS! RIGHT? RIGHT?" and the female was sooooo suspicious.)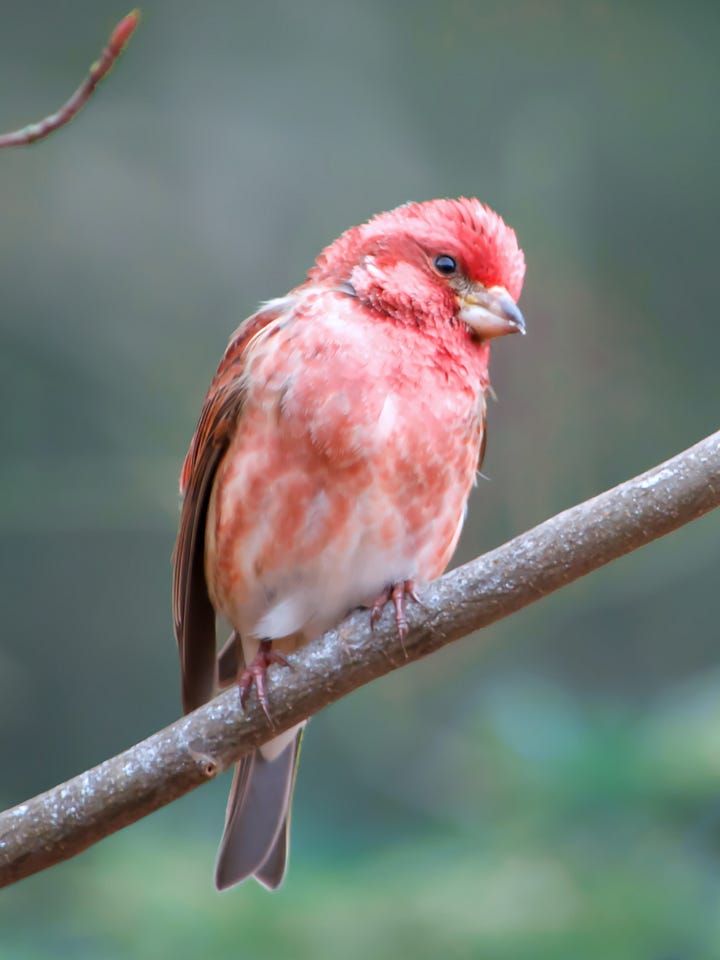 Why weren't these already in my Edits? Why hadn't they made their way into my gallery, which also happens to be my screensaver? Why hadn't these moments of delight been rotating through the background of my days? Where had they been all this time?
I realized (and then it all made sense) that my missing moments were all from a certain time frame. All from the spring of 2022. All from an intense span of months when I was long-distance-managing my mom's dementia-decline in Texas from my home in Maine. While also facing the reality that our homestead-life was about to be entirely uprooted, indefinitely, and exchanged for a new life as a full-time end-of-life caregiver. It was a time of knowing-it-was-the-right-thing and being-grateful-for-the-ability-to-do-it and like-this-is-really-hard-stuff-though. And it was coming at us really, really fast.
So I couldn't resist the immediate urge to capture these moments of delight…and yet, I also didn't have the time or the emotional capacity to process them. Oh my goodness, and also this guy (red squirrel) and this guy (mourning dove).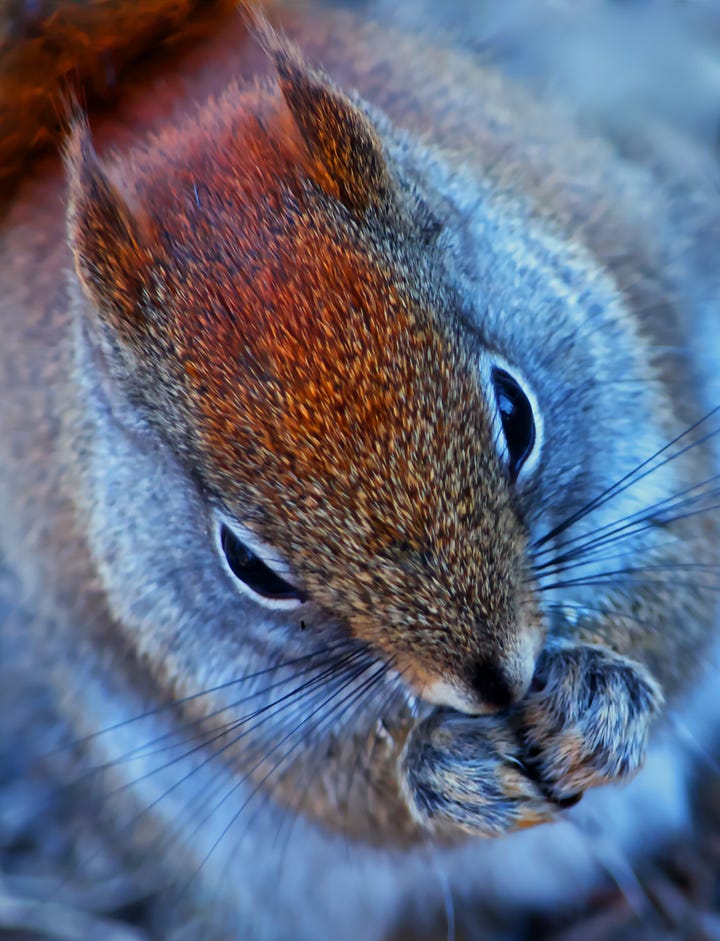 Back home at last, slowly recovering, slowly healing, slowly finding my way back to paused dreams and familiar everydays, I'm grateful to rediscover these moments, now - to stumble with surprise upon captured memories that I couldn't fully enjoy at the time.
So I found my missing moments - and in them, the comfort that an overlooked moment written in our hearts will be there waiting for us when we get the chance to return to it!
---
If you like what you see, visit my online gallery for custom-print wall art and decor, and bring some moments of connection home to your everyday life!
Know anyone else who enjoys nature, photography, connection, and stories?
This Substack is free! Join me behind-the-scenes each week as I share the stories behind my nature photography gallery, capturing moments of connection in nature and everyday life. Paid subscriptions are available if you'd like to sponsor my work - I'm so grateful for your support!
Enjoy bringing the outside in? Come visit us at Riven Joiner & the Homestead Store for hand-crafted, nature-inspired Artisan Soaps, Woodworking & Home Goods.
hand-crafted. from the homestead. original designs | natural materials | small batches